What is Low Dose Naltrexone?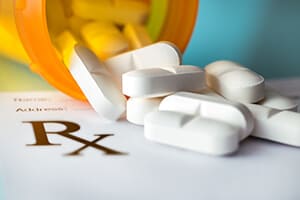 Originally approved by the FDA in 1984 for treatment of opiate dependence, Low Dose Naltrexone (LDN) has since become an accepted medication for the treatment of immune system disorders, autoimmune diseases, cancer, and disorders of the central nervous system.
How does it work?
Endorphins are chemicals produced by most cells in the body. Endorphins regulate cell growth and the immune system. Low levels of endorphins and in particular the Opioid Growth Factor (OGF) can cause immune system disorders.
Endorphins interact with the body by binding to receptors on the surface of the cells. When Naltrexone is administered, it displaces the natural endorphins bound to the receptors. In doing so, the cells become deficient in OGF and other endorphins. A "rebound effect" occurs where the body begins to produce and utilize greater quantities of endorphins. This elevated level of production works to restore the level of endorphins in the system thus increasing the strength of the immune system.
Low doses of Naltrexone are used because high or continuous dosage will result in a long-term blockage of natural endorphin utilization which will not allow the "rebound effect" to take place. The dosage and frequency of LDN given to a patient is arrived at after a detailed examination of the patient's condition by a healthcare specialist.
Conditions Treated with LDN
LDN is known to be an effective treatment for a large number of medical conditions. Some of the most common conditions treated include:
Cancers
HIV/AIDS
Hepatitis C
ALS
Alzheimer's Disease
Parkinson's Disease
Irritable Bowel Syndrome
Endometriosis
Multiple Sclerosis (MS)
Rheumatoid Arthritis
There are many more medical conditions where LDN has been found to offer effective treatment and the list is continuously expanding.
Side Effects
Low Dose Naltrexone (LDN) is known to have almost no side effects. Some patients report sleep problems (vivid dreams or insomnia) which gradually fade away after the first week of treatment. If sleep problems continue, a modification in the dosage usually takes care of the problem.
---
Request your appointment today!
For more information or to make an appointment for an initial consultation call ☎ (212) 262-2412 or fill out our quick online form. Patients outside of the New York area are welcome.
---
Additional Information
---
LDN Interviews with Dr. David Borenstein