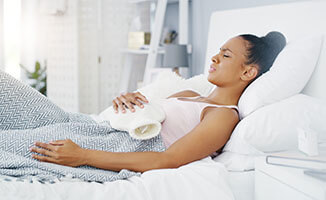 It's theorized that chronic illness may be the result of nutrient deficiency, specifically in the space between cells and tissues (interstitial space/extra-cellular matrix). This deficiency occurs when your body's digestive system is unable to properly absorb vitamins and minerals.
Patients with digestive issues who cannot absorb these necessary nutrients from food or oral supplements may benefit from Myer's Cocktail IV therapy.
IV Therapy delivers nutrients directly into your bloodstream, avoiding the digestive system entirely. By doing so, this intravenous (IV) solution boosts your immune system and increases your energy. Myer's Cocktail can be used to help your overall health, including your cardiovascular and musculoskeletal systems.
Schedule your first infusion today by calling Manhattan Integrative Medicine in Boca Raton at ☎ (754) 247-0122 or contacting us here.
What is Myer's Cocktail?
The Myers Cocktail is a solution of sterile water, vitamins, and minerals delivered intravenously (into your vein).
It was created by Dr. John Myers (whose work was continued posthumously by his apprentice Dr. Alan R. Gaby) to treat chronic illness caused by poor nutrient absorption via the digestive tract.
The infusion may be especially beneficial for patients who have difficulty digesting food or who have:
indigestion
bloating
food sensitivities
leaky gut
an altered stomach pH level
Myers' Cocktail ingredients
The vitamins and minerals in the Myer's Cocktail can include:
Vitamin C

In addition to it combating free radicals and preventing cell damage, this antioxidant vitamin is antiviral and antibacterial. Vitamin C may help treat infections, heart disease, and adrenal fatigue.
B Vitamins (B6 and B12)

Your body requires vitamin B6 to absorb vitamin B12. Vitamin B6 aids in hormone balance and neurotransmitter creation, while vitamin B12 affects cell metabolism. Both vitamin B6 and B12 may help treat depression.
Magnesium

Magnesium helps to regulate energy metabolism and blood sugar levels. This mineral is especially good for treating symptoms of fibromyalgia and may help treat anxiety, migraines, and asthma.
Calcium

Calcium does more for your body beyond supporting your teeth and bones. It plays an important role in nerve function, hormone release, and muscle movement. Calcium may help treat muscle cramping and asthma.
What can Myer's Cocktail IV therapy treat?
The Myer's Cocktail provides the body with the nutrients it needs to combat illness.
The Cocktail is most commonly used to treat fibromyalgia. Its magnesium can reduce symptoms of fibromyalgia associated with low magnesium, such as chronic sleep deprivation, fatigue, and muscle cramps.
The many other conditions it's used to treat include:
anxiety
depression
tension headache
migraine
the common cold
the flu
upper respiratory tract infections
asthma
chronic sinusitis
hay fever
muscle spasms
myofascial pain syndrome
adrenal fatigue syndrome
cardiovascular disease
hyperthyroidism
Lyme disease
ulcerative colitis
drug withdrawal
hangovers
The Myer's Cocktail may also help detox, balance hormone levels, and rehydrate you after exercise.
Additionally, when Myers' Cocktail's vitamins and minerals enter your cell's mitochondria, they temporarily improve the production of cellular energy.
Your Myer's Cocktail Infusion
Dr. Borenstein will work with you to determine if the Myer's Cocktail is right for you. Tell him if you are potassium or magnesium deficient, as well as what conditions and medications you have. Dr. Borenstein will also discuss with you about how much of the Myers' Cocktail you will need, the required frequency of your infusions, and when you can expect to see results.
You can relax when the Cocktail is delivered painlessly and slowly into a vein in your arm. You may experience a warm sensation throughout your body and the taste of vitamins. A slow infusion over a long period of time helps prevent lightheadedness and extreme warmth from the magnesium.
Your infusion might last for 30 minutes or longer and might be administered 1-2 times per week. Support your body by eating food within 3 hours after your infusion. The results of your infusion may last for days or months, depending on the condition treated.
Schedule your consultation
The Myer's Cocktail painlessly provides nutrients that your body needs for healthy function. Meet with Dr. Borenstein at Manhattan Integrative Medicine in Boca Raton to determine how it can help you. Call ☎ (754) 247-0122 or contact us here to schedule your IV therapy today.
---
Serving patients in West Palm Beach, Jupiter, Boca Raton, Boynton Beach, Delray Beach, Parkland, Deerfield Beach, Pompano Beach, Coconut Creek, Coral Springs, Fort Lauderdale, Weston, Hollywood, Pembroke Pines, Aventura, Miami and the surrounding Palm Beach, Broward and Dade County, Florida communities.