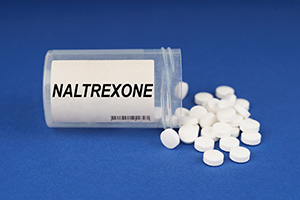 Have you heard about the effectiveness of Low Dose Naltrexone (LDN) in the treatment of cancer, autoimmune disease, chronic pain, and central nervous system disorders?
LDN is an emerging treatment that shows great promise. As a daily oral therapy, whether liquid or tablet, LDN is both well-tolerated and inexpensive.
To schedule your consultation with Florida's top Low Dose Naltrexone (LDN) specialist, complete the form below or call us at (754) 247-0122 today!
What is Low Dose Naltrexone Therapy?
Naltrexone was originally approved by the FDA in 1984, and it has been used for almost 40 years in the treatment of alcohol and opioid dependence. Eventually, it was discovered to be effective when used in lower doses for the treatment of conditions ranging from cancer, immune system disorders, and autoimmune diseases, to disorders of the central nervous system. Its effects appear to be unique to extremely low dosages and entirely independent from Naltrexone's better-known activity on opioid receptors.
How Does Low Dose Naltrexone Work?
Endorphins interact with the body by binding to receptors on the surface of the cells. They regulate cell growth and the immune system. When Low Dose Naltrexone is administered, it displaces the natural endorphins bound to the receptors. In doing so, the cells become deficient in Opioid Growth Factor (OGF) and other endorphins. A "rebound effect" occurs where the body begins to produce and utilize greater quantities of endorphins. This elevated level of production works to restore the level of endorphins in the system thus increasing the strength of the immune system.
Why are low doses of Naltrexone more effective? High or continuous dosage would result in a long-term blockage of natural endorphin utilization which will not allow the "rebound effect" to take place.
How low is low enough? The dosage and frequency of LDN given to a patient is arrived at after a detailed examination of the patient's condition by a healthcare specialist experienced in administering LDN.
Is Low Dose Naltrexone Safe?
Low Dose Naltrexone (LDN) is generally well tolerated and known to have almost no side effects. Some patients report sleep problems (e.g., vivid dreams or insomnia) which gradually diminish after the first week of treatment. If sleep issues continue, a dosage adjustment can usually fix the problem.
What Conditions and Symptoms Does Low Dose Naltrexone Therapy Treat?
There is a growing array of medical conditions where LDN has been shown to be effective. Some of the most common conditions that may respond to LDN include:
Alzheimer's Disease
Cancer
Rheumatoid Arthritis
Multiple Sclerosis (MS)
SIBO
Fibromyalgia
HIV/AIDS
Parkinson's Disease
ALS
Hepatitis C
Endometriosis
Crohn's Disease
Irritable Bowel Syndrome
It can also be especially effective against specific symptoms - like pain. In some instances, LDN is being used as an anti-inflammatory treatment for chronic pain – especially when it's associated with inflammatory processes. At low dosages, opioid antagonists like naltrexone seem to have an analgesic effect. It is one of the first glial cell modulators used in the management of chronic pain.
What to Expect at Your Low Dose Naltrexone Therapy Session?
On your first visit, Dr. Borenstein will discuss your medical history, lifestyle, daily stressors, diet, exercise habits, and current medications. He may also conduct blood, saliva, or urine tests if necessary.
At Manhattan Integrative Medicine in Boca Raton, FL, we offer the most up-to-date testing and diagnostics, along with cutting-edge treatments like Low Dose Naltrexone Therapy, so you can achieve renewed health and freedom from troublesome symptoms and medical conditions.
We recommend that you prepare a list of symptoms prior to your first consultation.
Request Your Consultation Today!
Dr. David Borenstein is a top functional medicine practitioner in Florida who recognizes that each individual patient requires a treatment regimen tailored to an individual health profile and specific symptoms. Dr. Borenstein has an established history of helping his patients improve with Low Dose Naltrexone Therapy.
Don't transition through your health challenges alone. New treatment options like LDN can have a profound effect on the conditions you are struggling with. Call Manhattan Integrative Medicine in Boca Raton FL at (754) 247-0122 for an initial phone consultation or complete our quick online form.
---
Additional Information
---
LDN Interviews with Dr. David Borenstein