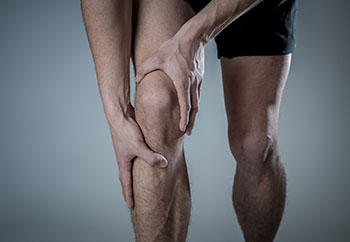 Looking for a minimally-invasive treatment protocol for knee pain and knee injuries? Searching for a functional medicine doctor that will make a treatment plan for your needs? Have you considered PRP?
Your knee is composed of cartilage, ligaments, muscle, and bone. Whether due to a sports injury or disease, damaged knee tissue can impact your quality of life.
Many patients turn to protocols like medications and surgery, which carry side effects and long recovery times. As an alternative, Dr. Borenstein at Manhattan Integrative Medicine offers anti-inflammatory Platelet Rich Plasma (PRP) injections to treat a variety of musculoskeletal ailments, including those affecting the knees.
A form of regenerative medicine, PRP utilizes growth factors to help rejuvenate tissue with fewer complications and shorter recovery times. PRP may even lower your need for surgery.
If you're looking for PRP Therapy for knee pain, consider Dr. David Borenstein, MD in Boca Raton, FL. To learn more about this cutting edge orthopedic treatment protocol and to schedule your consultation with Florida's top knee injury specialist, please call (754) 247-0122 or contact us online today!
What Is PRP?
Platelet Rich Plasma is a concentration of platelets (thrombocytes) in plasma prepared from a blood sample. Once prepared, PRP is injected into the problem area to address the issue as Platelet Rich Plasma Therapy.
How Does PRP Work?
Blood is composed of red blood cells, white blood cells, and thrombocytes suspended in plasma. When you become injured, thrombocytes help to make blood clots. Platelets also contain growth factors, and PRP can have five times the amount of growth factors than a typical blood sample.
Growth factors are thought to help heal the body and treat illnesses, aiding in cellular growth and repair. PRP may also have anti-inflammatory properties, reducing inflammation to aid in tendon healing and slowing arthritis-causing inflammation.
What Knee Conditions Can PRP Treat?
PRP might be able to treat knee symptoms like redness, swelling, stiffness, and instability. PRP is also used to treat knee pain caused by gout, obesity, and fractures.
Dr. Borenstein uses PRP to treat knee conditions like:
bursitis
iliotibial band syndrome
MCL sprain
meniscus tear
jumper's knee (patellar tendonitis)
runner's knee
anterior cruciate ligament (ACL) injury
osteoarthritis
rheumatoid arthritis
dislocated kneecap
Benefits of PRP Injections
Benefits of PRP injections include:
less invasive than traditional knee surgery
might reduce the need for surgery altogether
may cause few to no complications
faster recovery time
requires no general anesthesia
Your PRP Knee Injection Procedure
Dr. Borenstein will first review your general health, age, lifestyle, genetics, and specific knee injury to determine if PRP is right for you. If PRP is an ideal protocol, Dr. Borenstein will discuss with you the number and frequency of PRP sessions you'll require.
Your PRP appointment will likely last less than an hour. To prepare your PRP, about 10-20cc of blood will be sampled and spun in a centrifuge to separate the platelets and plasma from the rest of the blood components.
PRP injections will be delivered into your knee with the guidance of ultrasound imaging. Ultrasound imaging increases injection accuracy and improves patient outcomes. The injection may cause a slight sting.
Your PRP Knee Injection Aftercare
The PRP may cause new blood vessels to form and regenerate damaged cells. Depending on your knee condition, PRP might help your mobility and reduce pain.
Side effects of the injection can include mild inflammation, soreness, and bruising. You may require a cold compress for 20 minutes every two hours. Additionally, you might want to limit physical activity. Swelling and pain that lasts two weeks afterward is a sign of the PRP's healing effects.
Effects could be seen within six weeks depending on your injury (or one week in the case of osteoarthritis), and possibly last several years.
Request Your Appointment Today!
Manhattan Integrative Medicine has a non-surgical treatment for your knee pain. Schedule an appointment today for information on PRP knee treatment in Boca Raton by calling (754) 247-0122 or contact us here.