Do you struggle with your weight even though you consistently diet and exercise? Is it difficult for you to lose stubborn body fat? Or do you seem to gain weight easily? If this sounds familiar, you need the Manhattan Metabolism Weight Loss Program from Manhattan Integrative Medicine, the most precise weight loss program now available in Boca Raton, Florida.
Finally, a weight loss program designed for your specific needs that will result in a fast, healthy metabolism so you can look AND feel great.
Call today or contact us online to learn more about the Manhattan Metabolic Weight Loss Program.
What is a Manhattan Metabolism?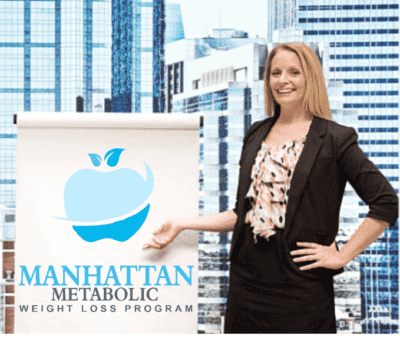 Think of the progress you could make with a fast-moving metabolism. Just like the "the city that never sleeps," a Manhattan Metabolism resembles a 24-hour a day, 7-days a week continuous working machine. This type of metabolism makes weight loss possible giving you the body you deserve.
IMAGINE…
Never struggling with a diet that does not serve you ever again!
The days of mysterious weight gain are now a problem of the past!
Having a fine-tuned metabolism that WORKS FOR YOU 24-7 so you will feel and look your best!
Our Manhattan Metabolic Metabolism Weight Loss Program is like no other. Don't wait any longer to get your body working for you again.
What is the Manhattan Metabolic Weight Loss Program?
Your body was designed to have a fast working, healthy metabolism. The Manhattan Metabolic Weight Loss Program is an innovative medically-supervised approach to weight loss.
Our leading experts at our Boca Raton location will take a deep dive into your SPECIFIC hormonal, metabolic, and nutritional blocks that make weight loss difficult. We will get to the bottom of your weight loss challenges and uncover the root cause to make it possible for you to lose weight and love your body.
With the guidance of David Borenstein, MD, Boca Raton's leading integrative and functional medicine physician, NOW you can gain from his expertise and have a "Manhattan Metabolism" right here in Florida.
Dr. Borenstein is an expert on metabolic and hormonal health. He has developed customized, cutting-edge Metabolic Weight Loss Marker Testing for our Manhattan Metabolic Weight Loss Program that helps reveal the missing link for your specific health needs.
The four innovative assessments include:
The Manhattan Metabolism HORMONE IMBALANCE Assessment
The Manhattan Metabolism INFLAMMATION Assessment
The Manhattan Metabolism RESISTANCE Assessment
The Manhattan Metabolism NUTRIENT DEFICIENCY Assessment
This dynamic testing will provide us with the answers needed to create an individualized game plan to help you achieve your weight loss goals.
We cannot wait to help clients in the Boca Raton area experience the profound benefits of this uniquely comprehensive program offering the results you've been looking for.
Bring Life Back to Your Hormones
The key to healthy weight loss is to understand what imbalances in your hormones may be playing a vital part in metabolism, digestion, and your ability to store and burn fat.
Bringing back this balance will restore and rebuild your hormonal engine resulting in successful weight loss.
Our Hormone Imbalance Assessment looks at the common hormonal factors that hinder your metabolism and make weight loss impossible. These include:
Thyroid Dysfunction
Adrenal Dysfunction
Sex Hormone Dysfunction
By fine-tuning these essential hormones, we will be able to ensure your body starts to function again as it should!
With the Manhattan Metabolic Weight Loss Program, we will evaluate key Inflammation Markers, Insulin and Leptin Resistance Markers, and Nutrient Deficiency Markers.
Let us help you...
Fight Inflammation...
Reverse Hormonal Resistance Syndromes
AND
Replenish your body with Essential Nutrients to get your engine going again!
Your Manhattan Metabolism Weight Loss Action Plan and Results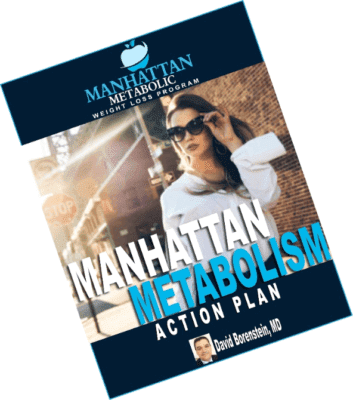 Metabolic recovery IS possible, and we are here to help. Once you have a fully functioning Manhattan Metabolism, take it a step further and utilize our Nutritional Counseling to make optimal improvements to your diet.
Our weight loss experts will ensure:
Your hard work at diet and exercise will finally provide results!
You will not have to worry about counting calories or eating rabbit food!
Your metabolism will be working for you to make you feel and look amazing!
Download Your Free Metabolic Weight Loss Guide and Checklist!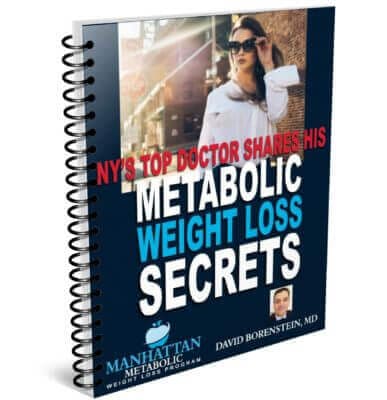 Do you want to know which tests should be included in an effective metabolic weight loss program?
To jumpstart your metabolism and learn from the leading experts, don't pass on this opportunity to get your health back NOW. You will be hitting the Florida beaches with confidence in no time.
To download your copy of my free guide to Metabolic Weight Loss Secrets and helpful Checklist, all you need to do is enter your email address. (No spam, ever!)