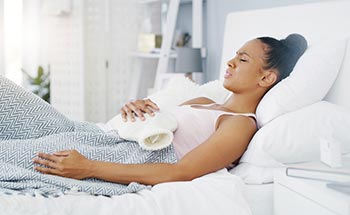 Vitamin C is a nutrient and antioxidant that plays an important role in creating collagen and combating free radicals.
This water-soluble vitamin has been found in foods like oranges, broccoli, peppers, Brussels sprouts, and sweet potatoes. Unfortunately, there is only so much Vitamin C that your digestive system can absorb.
Vitamin C IV therapy has been shown to bypass absorption restrictions, delivering the nutrient directly into your bloodstream. Intravenous Vitamin C infusion has been able to fight stress, heal wounds, and aid your immune function.
To schedule your appointment with Florida's top IV Therapy specialist, please call (754) 247-0122 or contact us here.
What is Vitamin C IV therapy?
Vitamin C IV therapy is the intravenous delivery of Vitamin C into your body. Bypassing your digestive system, intravenous Vitamin C therapy has been shown to allow your body to absorb more of the nutrient.
Benefits of Vitamin C IV therapy
Vitamin C is also called ascorbate or L-ascorbic acid. It is a water-soluble antioxidant that plays many important roles in your body.
Influence of Vitamin C on Oxidative Stress
An imbalance of antioxidants and free radicals (oxidative stress) leads to tissue damage. Oxygen in free radicals affects the collagen in the extracellular space (the area outside the cell), causing connective skin tissue to age. This, in turn, can create wrinkles. Oxidative stress can also damage proteins, lipids, and DNA, potentially leading to conditions like cardiovascular and Parkinson's disease.
The antioxidant Vitamin C has been shown to prevent oxidative stress damage by providing electrons to electron-lacking free radicals. In addition, Vitamin C may remove airway-obstructing free radicals to decrease asthma attacks and seasonal allergies.
Other Benefits
Delivering the vitamin through your bloodstream has been shown to prevent gastrointestinal issues like diarrhea that can happen when you ingest high levels of Vitamin C.
Other benefits of Vitamin C IV therapy may include:
creating virus-fighting cytokines
interacting with copper and iron to create bacteria-killing hydrogen peroxide
helping to create collagen for stronger bones, protected skin, and reduced cardiovascular disease risk
producing carnitine to encourage cellular energy production to beat fatigue
creating proline and lysine enzymes to help heal bruises and wounds
possibly helping the adrenal glands produce cortisol and adrenaline to manage stress
possibly aiding in fat metabolism for weight loss
potentially reducing the harmful effects of chemotherapy
What conditions can Vitamin C IV Therapy treat?
Vitamin C IV therapy has been used to treat the following conditions:
anxiety
stress
depression
migraine
the common cold
the flu
respiratory infections
asthma
chronic fatigue syndrome
adrenal fatigue syndrome
cardiovascular conditions
fibromyalgia
Lyme disease
sepsis
Parkinson's disease
macular degeneration
Epstein Barr Virus
herpes
Your Vitamin C Therapy
Dr. Borenstein will first discuss if Vitamin C IV Therapy is the right treatment option for you. This infusion may not be a good option for women after menopause, or patients with conditions like high blood sugar, high blood pressure, and kidney stones.
Once it is determined that you are a candidate for Vitamin C IV Therapy, you will receive the dose that's right for you. A needle will be placed into your arm to administer the Vitamin C infusion. The process is painless, though you may feel a sting as the needle is inserted.
Your session may last from 30 minutes to over an hour, and during this time, you can relax and perform leisurely activities like reading or using your phone. Once delivered, your Vitamin C blood levels may be sustained for several weeks.
Dr. Borenstein will discuss with you your aftercare, how many infusions you will require, as well as how soon you can expect to see results. Side effects may include vein irritation, bruising, inflammation, and infection.
Reserve Your Appointment Today!
To schedule your appointment with Florida's top IV Therapy specialist, please call (754) 247-0122 or contact us here.
---
Serving patients in West Palm Beach, Jupiter, Boca Raton, Boynton Beach, Delray Beach, Parkland, Deerfield Beach, Pompano Beach, Coconut Creek, Coral Springs, Fort Lauderdale, Weston, Hollywood, Pembroke Pines, Aventura, Miami and the surrounding Palm Beach, Broward and Dade County, Florida communities.