At Manhattan Integrative Medicine in Boca Raton, Florida, we believe in treating the whole person and not just a symptom. In order for you to achieve an optimal state of health, we must uncover the root cause of your disease.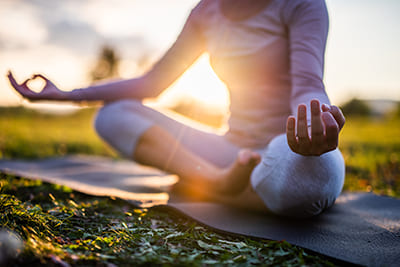 Our team of functional medicine doctors are on a mission to help patients in the Boca Raton area reclaim and renew their health, decoding the symptoms to unveil the truth behind your health problems.
YOU are our number one priority, and we ensure you will feel supported entirely during your health recovery.
To learn more about our Functional Medicine clinic, call and speak with one of our specialists today! You are one step away from taking back your life so you may live healthy and free of ailments.
Call (754) 247-0122 or contact us online today!
What is Functional Medicine?
Dr. Borenstein likes to cite the Institute for Functional Medicine's clear and simple MO: "One condition, many causes. One cause, many conditions."
Functional medicine is evidence-based healthcare that targets the root cause behind your symptoms, rather than merely suppressing them indefinitely.
You should not live day to day managing symptoms. Instead, let our practitioners take a deep dive into your health so we can fully comprehend what imbalances you are dealing with. Together we will rebuild your health and put each piece of the puzzle so you may experience total wellness.
Functional medicine takes an individualized approach and a collaborative team effort between physician and patient, resulting in a therapeutic partnership. We work with some of the leading functional medicine experts in Florida who take the time to listen and consider all aspects of your health, including body, mind, and spirit.
What makes a Functional Medicine Doctor different?
Are you tired of going from specialist to specialist only to be told your labs look normal, or you're given a pill to mask the issue? When you work with a functional medicine specialist, we treat the whole you until your symptoms are gone.
We will take a comprehensive look at your past, and present health records access everything from lifestyle to genetics and everything in between. Gathering the fine details will allow us to create an integrative individualized healthcare plan for your specific needs.
When you work with us, you get a team of compassionate professionals who are genuinely invested in your wellbeing and want to see your health prosper. We will NOT stop until you are thriving both mentally and physically.
Your recovery starts NOW.
If you live in Boca Raton, FL, and are struggling with your health, don't wait to get the answers you need to feel like yourself again. Call (754) 247-0122 or contact us online today and speak with one of our functional medicine specialists.
Functional medicine doctors are able to identify and target a variety of health complications. Often the symptoms you are experiencing may lead to a misdiagnosis. If you are experiencing unresolved health complications or any of the following conditions, we would love to help you on your health journey.
Adrenal Fatigue
Hypothyroidism
Hashimoto's
Fibromyalgia
Arthritis
Small Intestine Bacterial Overgrowth (SIBO)
Crohn's Disease
Hormonal Imbalances
Polycystic Ovary Syndrome
Autoimmune disorders
Mold and Myotoxic Illness
Your Functional Medicine Health Plan
Unfortunately, chronic illness is on the rise. At Manhattan Integrative Medicine, we have the integrative tools and years of experience to treat and prevent chronic disease. When all previous avenues of healing have failed, we help you restore your vitality and gain new hope in the process.
After a thorough exam and review of your medical history, we may order any required bloodwork and create a treatment plan that is tailored to you. This plan may include one or more of the following therapies.
Bioidentical Hormone Replacement Therapy for Women
Bioidentical Hormone Replacement Therapy for Men
Chelation Therapy
Low Dose Naltrexone Therapy
Prolotherapy
Vitamin & Mineral Replacement Protocols
Nutritional Counseling
Relaxation Technique Protocols
Medical Marijuana Therapy
Physical Medicine and Rehabilitation
Stem Cell Therapy
PRP Therapy
Why Choose Manhattan Integrative Medicine?
At Manhattan Integrative Medicine, we have helped countless patients in Boca Raton, Florida just like you get their lives back and live a healthy symptom-free life. Whether you are just starting out in your health journey or you've been left hopeless by other doctors, we can confidently say you have NOW found the right place to heal. We can't wait to work with you.
For more information, call and speak with one of our specialists today and schedule your first consultation! Call (754) 247-0122 or contact us online today!